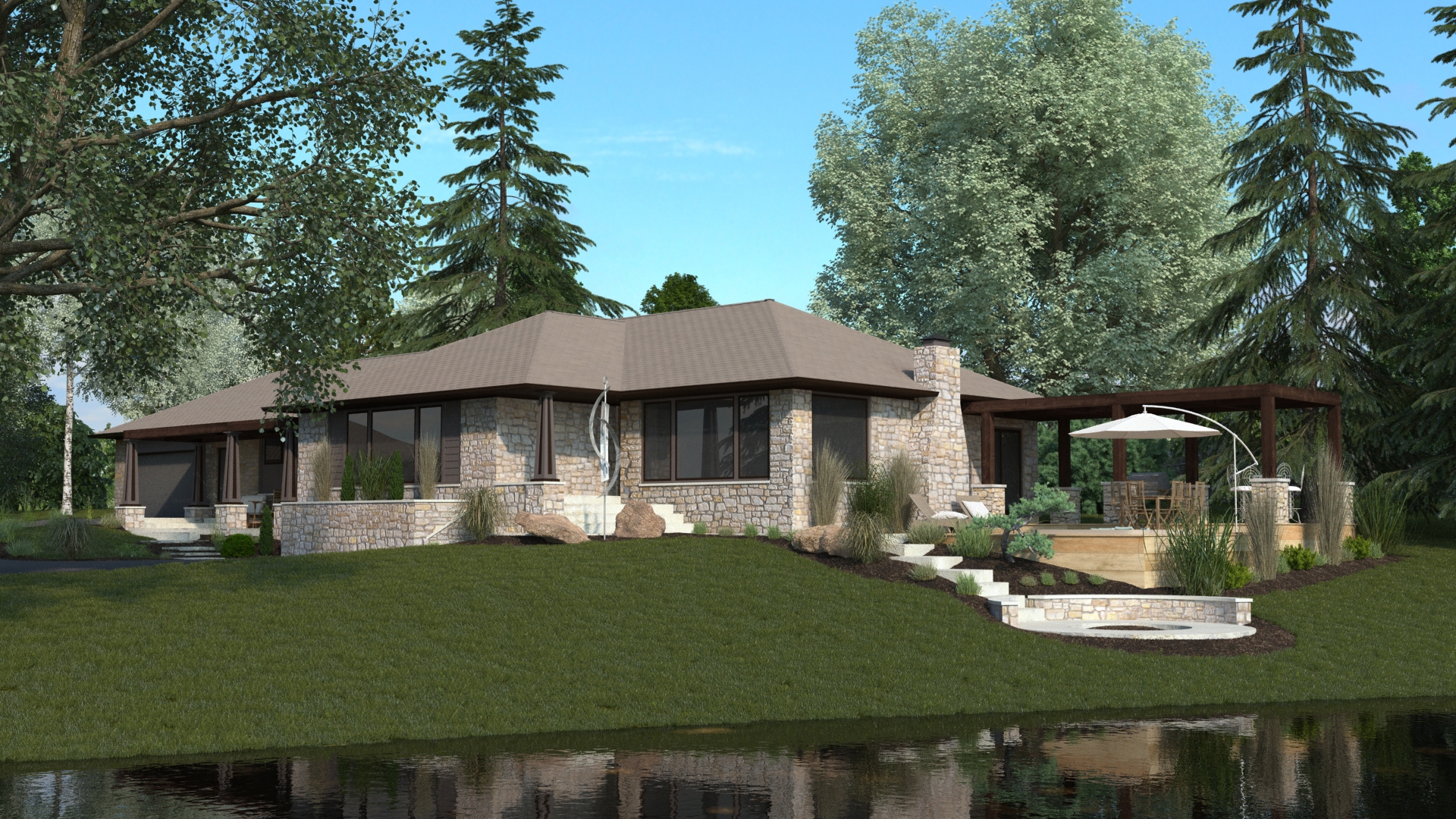 Main entrance
To create a big impact to the front of the home & the main entrance, we lowered the elevation of the driveway and brought the planter boxes down to give this area a more pronounced look and feel while keeping the original architecture in tact.
- 3D Rendering -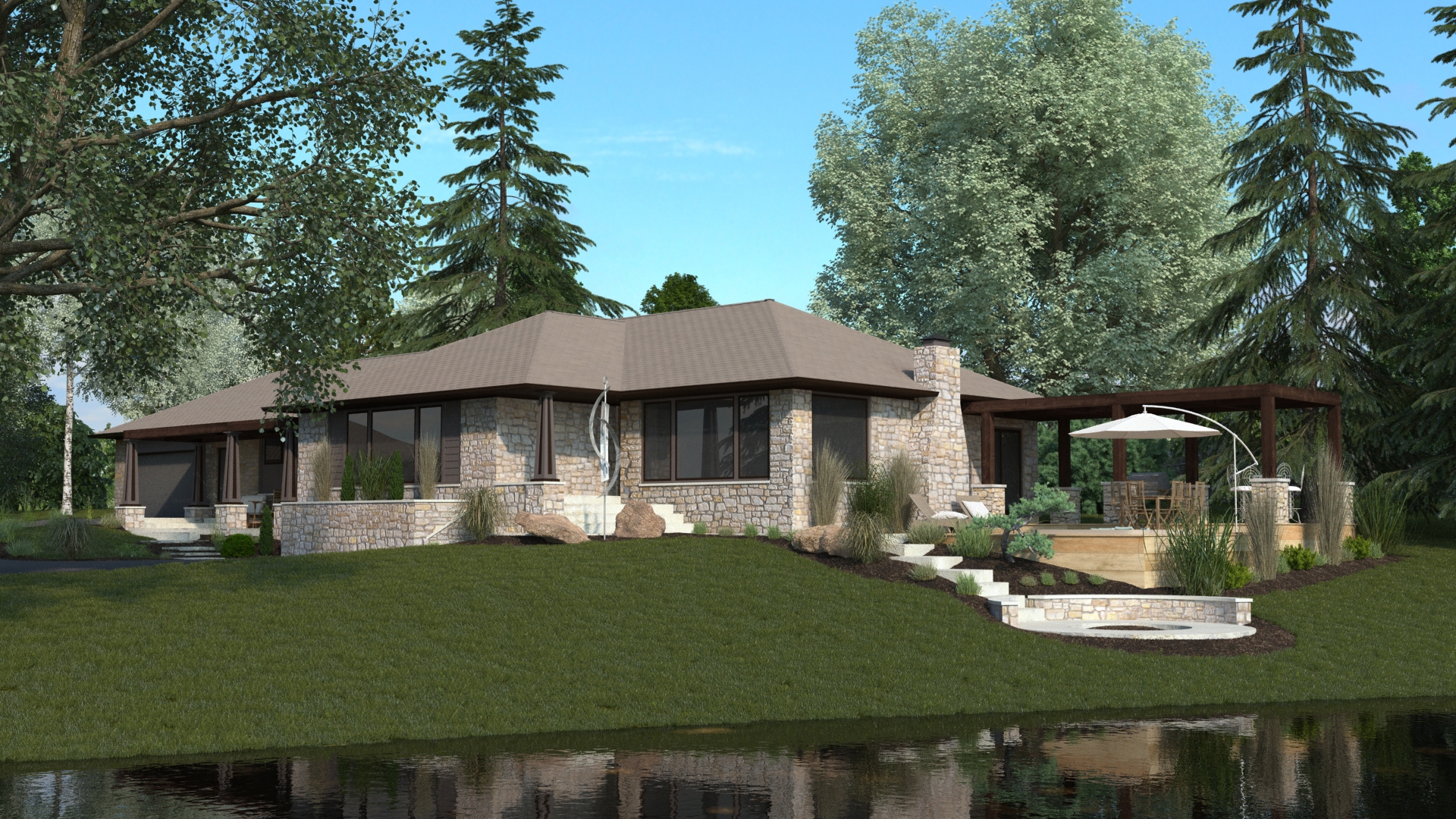 From the pond
Viewing the renovated property from the pond, we can see most of the elements incorporated in the design.
- 3D Rendering -
Birds eye of the patio
Raising up, you get a better view of all of the detail that went into the design.
- 3D Rendering -
From the road
Here to the left, the end of the new 3 car garage is visible.
- 3D Rendering -
3 Car garage
After raising the grade of the front yard to accommodate the new 3 car garage & pulling materials and elements from the existing home, we tried to situate the new building in a way that it appears to have always been part of the property.
- 3D Rendering -
front patio
Taking an existing concrete patio, we were able incorporate a nice green area & a pergola creating a nice shaded outdoor living space separate from the main deck area to the side of the home.
- 3D Rendering -